Contents
The Aim of the Project
Through the project "The Development of the Anglo-Saxon Language and Linguistic Universals", we aim to establish an international center for research into Medieval English Literature Studies and English Linguistics. Our research project has the following three divisions: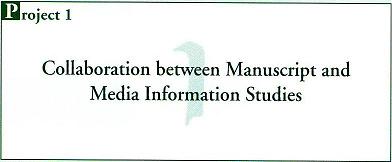 The aim of Project 1 is to examine which elements of Old English changed, and which endured, in the history of English. In order to achieve this goal, we will examine a huge number of manuscripts in archives in the British Library and university libraries in Britain, by utilizing up-to-date information technology. We will collect basic material on medieval English literature, which has not material, in keeping with the state of the art in the 21st century. We will digitize manuscripts and analyze vocabularies, style and syntactic structure, with the aim of making an internationally significant contribution to the academic study of Medieval English literature.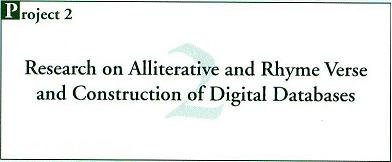 Project 2 takes as a starting point the study of Medieval English manuscripts. Making full use of revolutionary technology and scientific techniques, and cutting-edge linguistic theories, the project aims to construct databases of alliterative and rhyme verse in Old and Middle English, including information on the phonology, syntax and style of the texts. We will also make the results of our research available electronically, thereby aiming to become a world leader for research into Medieval English verse.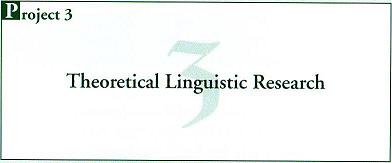 The goal of Project 3 is to describe the historical change of English by means of Principles and Parameters, which constitute a tool in the analysis of language in the theory of generative grammar. We will also apply recently developed linguistic theories to projects such as comparison between Modern English and Modern German and economical parametric description of first language acquisition.